Introducing your new Community Forum.
Your new Community Forum has arrived! Designed alongside feedback from members just like you, it's the perfect place for those sharing a love of pets and travel to come together. And we're confident you'll love being a part of it — just as much as we do.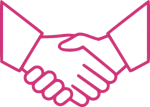 Meet your fellow members — we have both owner and sitter members connecting online, meaning the Community Forum is a great place to meet likeminded people, find support and chat about common interests. Or, simply relax with a cup of your favourite brew and enjoy the chat!

Get advice and guidance — or share your own advice on a wide range of engaging topics. Have a question about the website? Want advice on how to find your first sitter, or how to prepare for a sit? Here's the place to ask!

Share your feedback — is there an area of the website you'd like to see improved? Our Product Manager, Ben, is a Forum regular, giving you the perfect opportunity to get your voice heard. Share ideas, improvements or give feedback on the site.

Connect with the team — as well as your fellow members, your Community Forum is frequented by Community Manager, Angela Laws, plus other members of our Trusted Team.
"Hopefully this forum will enable us to connect with loads of other sitters and form a lot of new friendships. It's always fascinating to learn how other sitters manage their travels and how they live." — Jo and Jon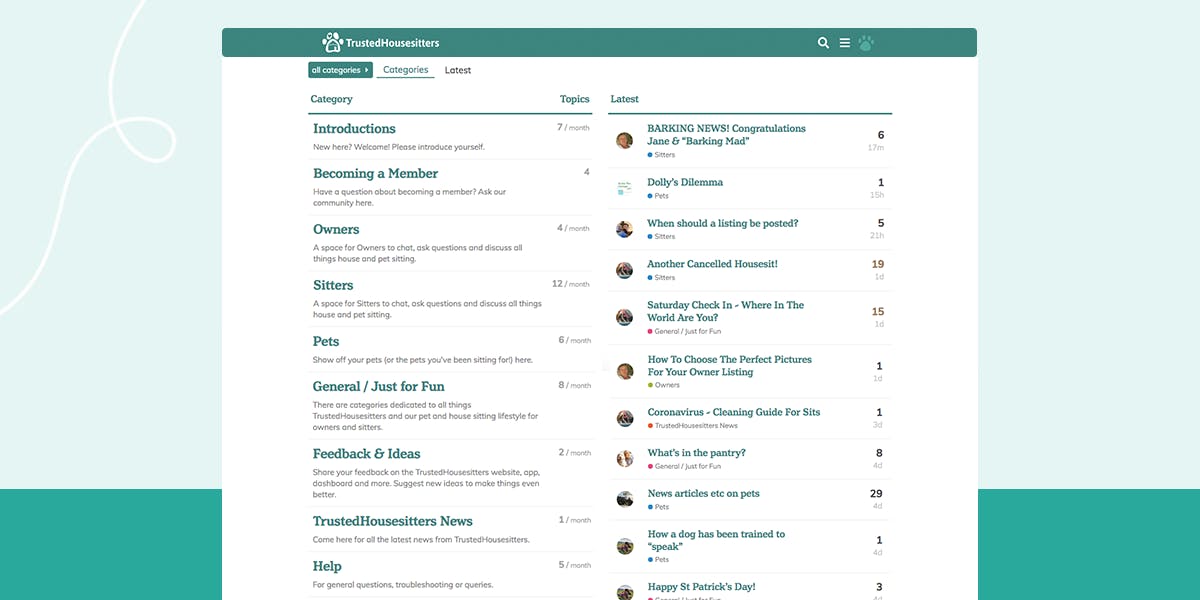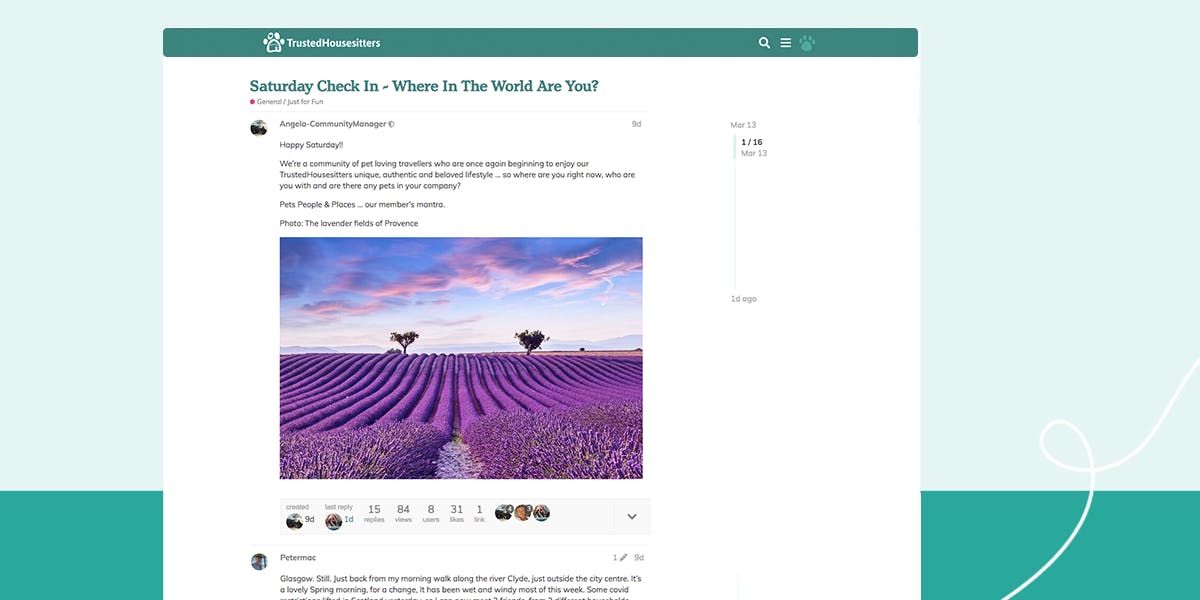 How to join
It's quick, free and easy to get signed up! Just watch our handy how-to video below.
Need some further help? Our how-to guide should have everything you need to begin navigating your way around the forum. And remember, for everything else, your friendly Membership Services team are on hand to help — just get in touch.
"We're looking forward to connecting and making friendships and hearing all about the journeys and experiences of other sitters." — Jon and Julie
Ready to join the conversation?
Great! There are already so many interesting and insightful conversations happening that you can get involved in — such as...

Just click the button below to get started. We can't wait to see you there!